Surgeons first in Florida to perform eight-organ transplant on 1-year-old boy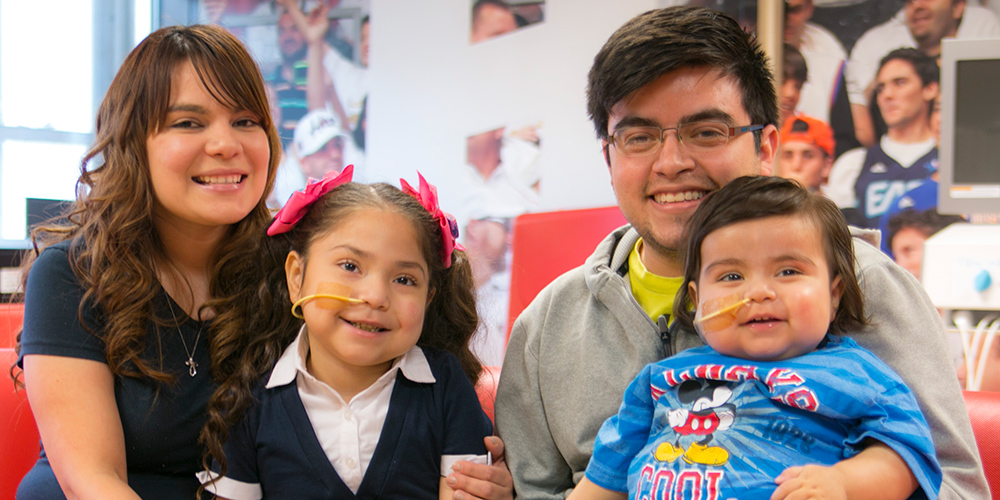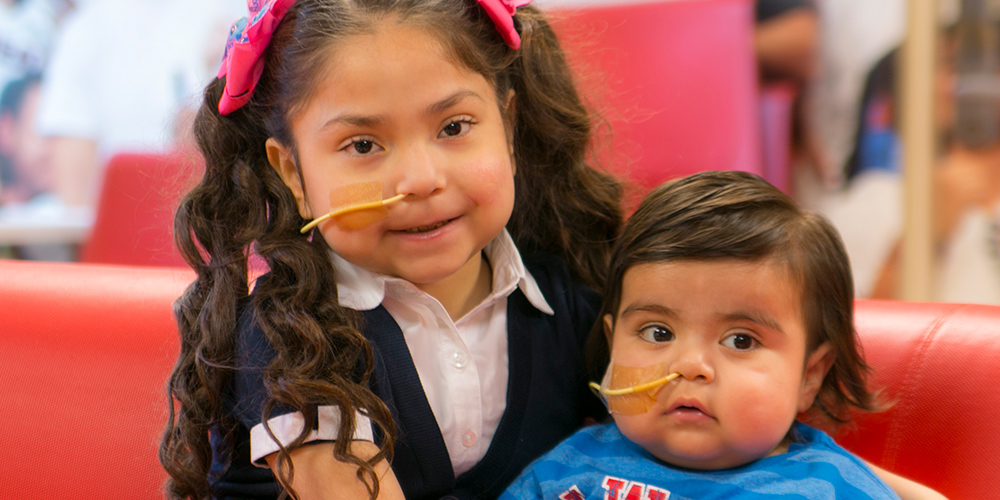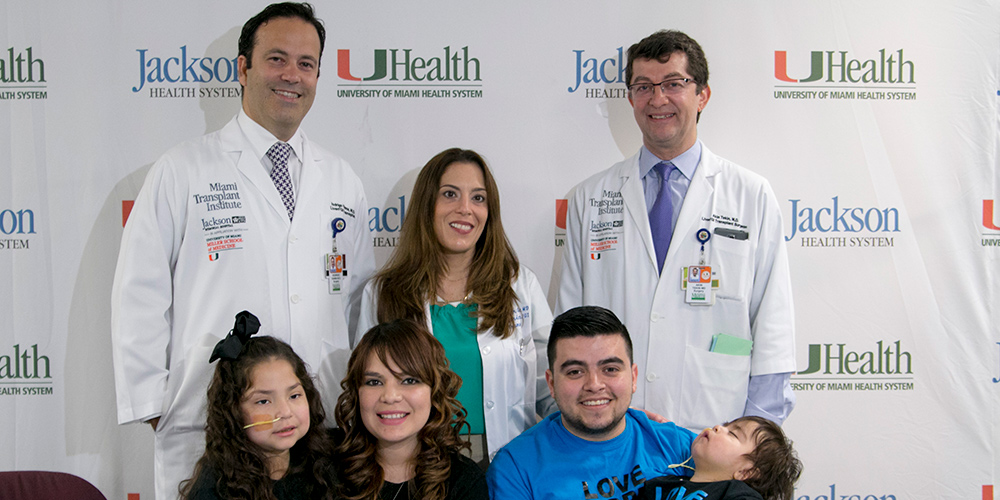 Just five years after transplant surgeons from UHealth – the University of Miami Health System saved the life of a Texas infant at Holtz Children's Hospital, a rare congenital disease brought that family back to South Florida. This time, so UHealth transplant surgeons could save the life of their son.
During an ultrasound while just six weeks pregnant, Julissa Cerda received devastating news about the embryo she was carrying. It was all too familiar and hard to deal with. Her doctors in Texas noticed that her second child's bladder was enlarged, and suspected he was developing the same rare congenital disease that also affected her firstborn, a daughter named Delilah Valdez. Julissa recalled what her daughter faced when she was just 16-months-old. It was 2011 when Delilah received a seven-organ transplant by UHealth surgeons at Holtz Children's, part of the University of Miami/Jackson Memorial Medical Center.
Now it was 2014, a new pregnancy, and halfway through this one, a fetal medicine physician in Texas confirmed her worst fears; her unborn son also developed Megacystis Microcolon Intestinal Hypoperistalsis Syndrome (MMIHS) or Berdon Syndrome. It's a rare prenatal condition involving a dilated urinary bladder, which causes massive abdominal distension, microcolon, and decreased or absent intestinal function. The condition is usually fatal within the first year of a child's life, though it affects just one in 1 million children.
In February 2015, Liam Emmanuel Garza was born and immediately placed on intravenous feeding or total parenteral nutrition (TPN), which supplied all his daily nutritional requirements.
Julissa knew what to expect, having gone through the same ordeal with her daughter just a few years earlier.
Liam's only chance at survival was a multi-organ transplant – and just a few hospitals in the United States specialize in these types of complex transplant surgeries for children.
Julissa was determined to have Liam treated at Holtz Children's, where UHealth – University of Miami Health System transplant surgeons had already saved her daughter's life. In 2011, Delilah received a new stomach, pancreas, liver, large and small bowel, spleen, and kidney– a seven-organ transplant that made headlines around the world. Delilah, who is now 6-years-old and healthy, is thriving in kindergarten.
"I immediately knew that Liam's only chance at survival would be at Jackson," Julissa said. "When my daughter Delilah was diagnosed, I did my research and I knew that Jackson was one of the few hospitals in the country that also performed stomach transplants."
Last January, Liam was placed on the transplant list and brought via air ambulance from Texas to Holtz Children's. On February 23, Liam successfully underwent a 9-hour transplant surgery, receiving eight new organs: a liver, stomach, large and small bowel, pancreas, two kidneys, and bladder.
Rodrigo Vianna, MD, UHealth liver and gastrointestinal transplant surgeon and director of the Miami Transplant Institute, said it was a complicated surgery because of scale and timing.
"This is an incredible case because you have a genetic disease that can be helped with a multi-organ transplant," Dr. Vianna said. "It was complex because all of the organs had to be removed at the same time. At one point, Liam only had a heart and lungs."
Liam is doing great. He started eating solid foods, and especially loved carrots and sweet potatoes.
The family expects to return home to Texas in a few months.
"Seeing our son eating and having formula like a regular baby was one of the happiest days of our lives," Julissa said. "Liam is doing amazingly well."