The Miami Transplant Institute Performs its First Living Donor Robotic Procedure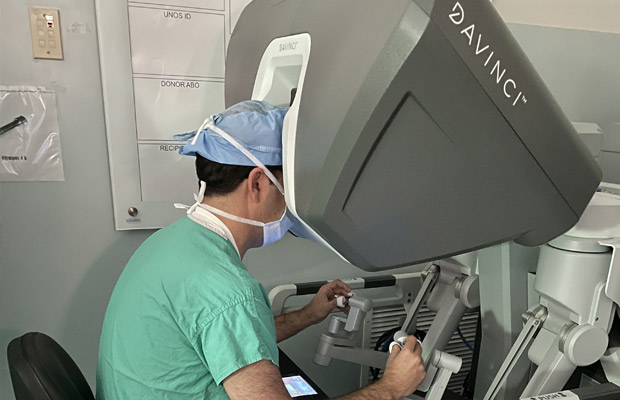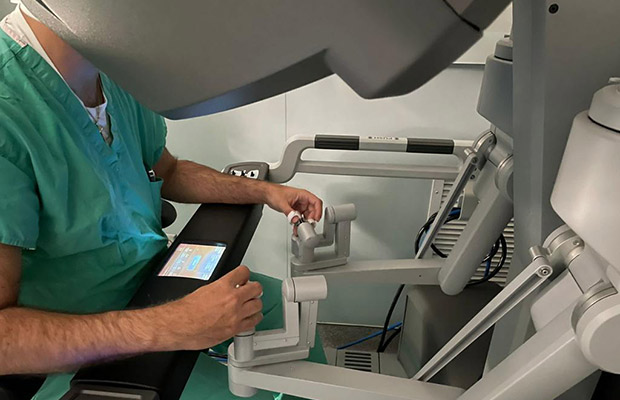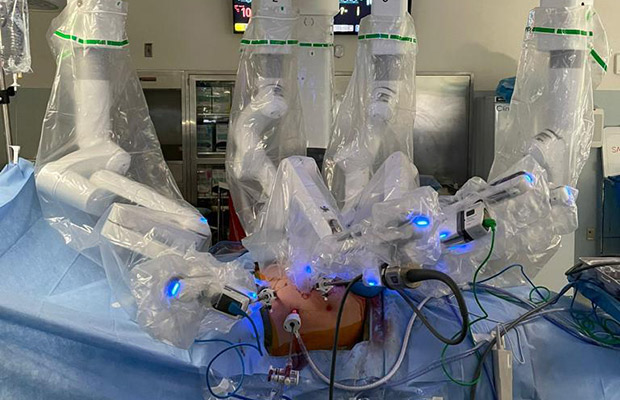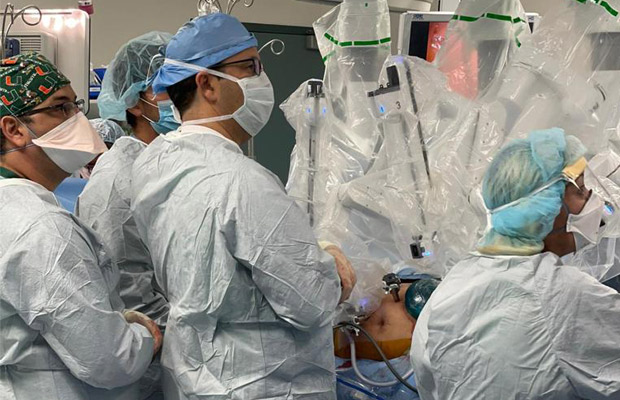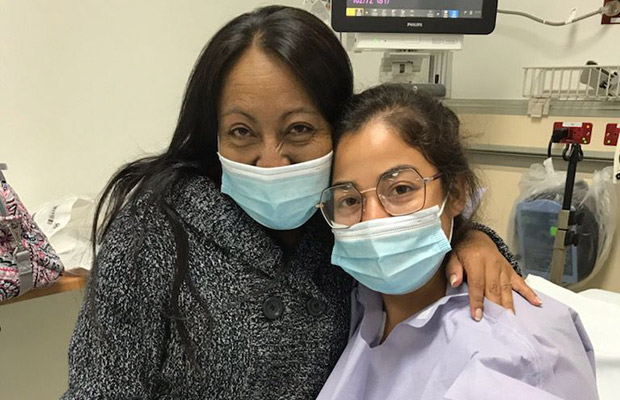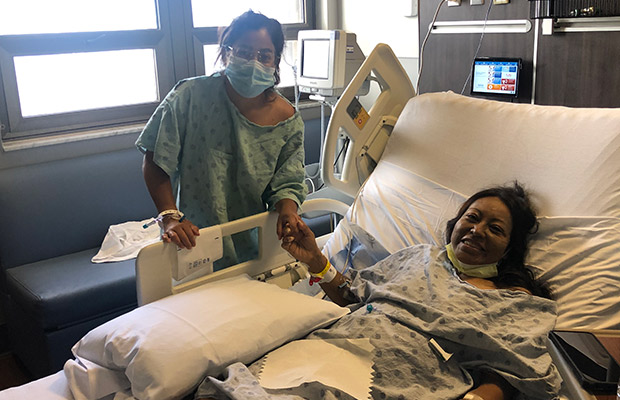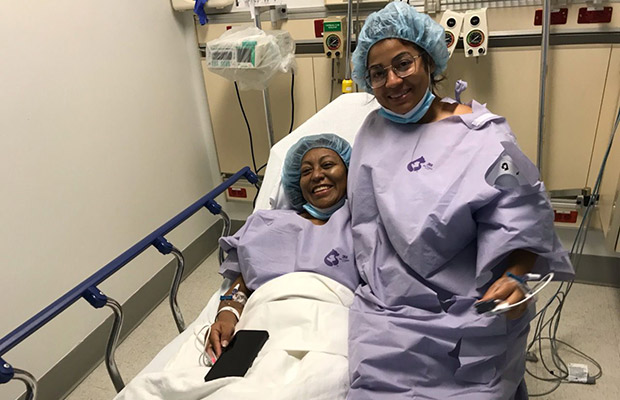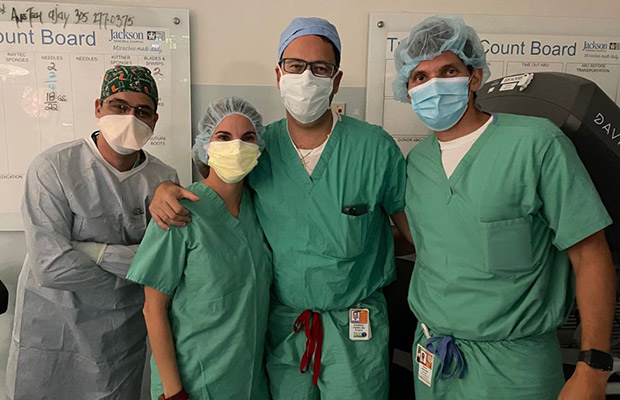 Miami Transplant Institute Overcomes Challenges with Innovative Living Donor Robotic Procedure
Despite unprecedented challenges in one of the areas most affected by the COVID-19 pandemic, the Miami Transplant Institute (MTI), an affili­ation between Jackson Health System and UHealth – University of Miami Health System, continues to find innovative ways to perform its mission of saving lives.
On August 27th, a Miami Transplant Institute multidisciplinary team led by Rodrigo Vianna, MD, PhD, performed its first successful living kidney donor transplant using the da Vinci Surgical System.
Viviana Manzo, 29, donated her kidney to her longtime friend Lucia Hernandez-Flores, 46, who suffered from End Stage Renal Disease (ESRD) –  a medical condition in which a person's kidneys cease functioning on a permanent basis, leading to the need for a­ regular course of long-term dialysis or a kidney transplant to maintain life.
We spoke to Rodrigo Vianna, MD, PhD, Miami Transplant Institute director and chief of liver, intestinal, and multivisceral transplant, and Giselle Guerra, MD, Miami Transplant Institute medical director, and medical director of kidney transplant and living kidney donor programs, whose guidance and unparalleled vision, has brought this milestone to life.
What led Miami Transplant Institute to procure the da Vinci Surgical System?
We were in the process of procuring the da Vinci Robot prior to the COVID-19 pandemic, however, its utilization has proven to be even more beneficial during this difficult time. Healthcare is currently overburdened, and resources have been diminishing due to ongoing pandemic surges throughout the country. Therefore, innovation is not only needed to help hospitals and transplant centers, but more importantly improve the quality of care for our patients.
With the use of robotic surgery, we expect to shorten hospital stays to potentially less than 24 hours, which in return can clear up space in the intensive care unit (ICU) space and not overburden staff, who are already stretched out thin. Robotic surgery also minimizes surgical complications for living kidney donor patients and other types of procedures, such as lessening all medical risks, including exposure to COVID-19, which is critical in a hospital setting to safeguard our living kidney donors now and in the future.
Who will benefit from this technology? Is it only for living donor kidney transplants?
All our patients will eventually be able to benefit from this technology. Here at Miami Transplant Institute, we started off utilizing robotic surgery to improve the care of living donors, but we expect to use it for other surgical procedures.
What was the process like for the Miami Transplant Institute patients?
The minimally invasive surgery took approximately two hours.  With time, we expect the duration of the surgery to shorten as we perform more of these lifesaving procedures.
With the robot, we have a complete 3D view and accessibility to maneuver around organs without having to mobilize as much. There are three ports that are currently placed along with one lower pelvic incision, to extract the kidney from the donor.  It also allows for exact localization and precision of vessels.
There are no limitations on the impact this technology will have at our center. The extraordinary surgical expertise of our physicians at Miami Transplant Institute when it comes to the most complex cases, will be paired alongside innovative devices such as the da Vinci robot to help catapult healthcare to the next level in our transplant patients.
What are the pros and cons to this technology?
Pros:
Reduced pain thereby reducing the need for pain medications
Less risk of complications because it is minimally-invasive
Less scarring and recovery time – our donor in this case was up and walking around within hours post-surgery.
Shorter length of stays in the hospital, in this case less than 24 hours
Cons
Currently, we are on standby to receive more da Vinci robots
Some living donors may not qualify based on their anatomy, which is determined by imaging studies during the evaluation transplantation process
What are your hopes for the future of transplantation using the da Vinci system at the Miami Transplant Institute?
The hope of the da Vinci Robot is to continue to help improve the quality of care for our patients, in particular living donors.  With time, we expect most cases to be done robotically, unless medically deemed incapable (anatomical issues), ​ and at that point the cases will be done laparoscopically.
At Miami Transplant Institute, we believe that innovation is key to accelerate our programs both clinically and with ongoing research endeavors. We are committed to continue to provide the best care for our patients, and our mission will provide what we consider the new standard of excellent care to our patients.
For more information about the Miami Transplant Institute's Living Kidney Donor Program, call 305-355-5000 or visit www.MiamiTransplant.org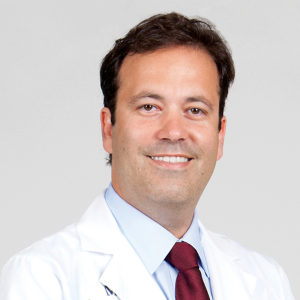 Rodrigo Vianna, MD
Giselle Guerra, MD