Miami Transplant Institute's 500th Intestinal Transplant Recipient is a Young Woman From Arkansas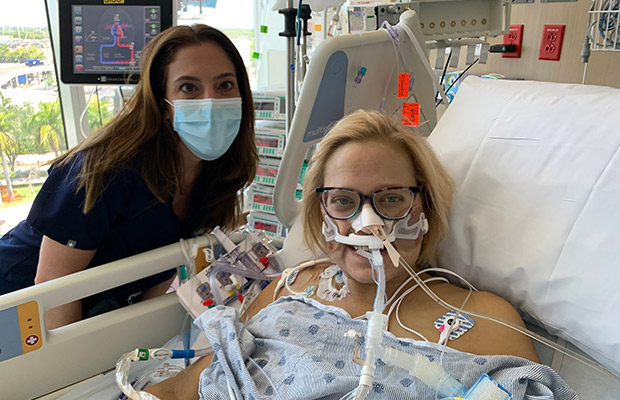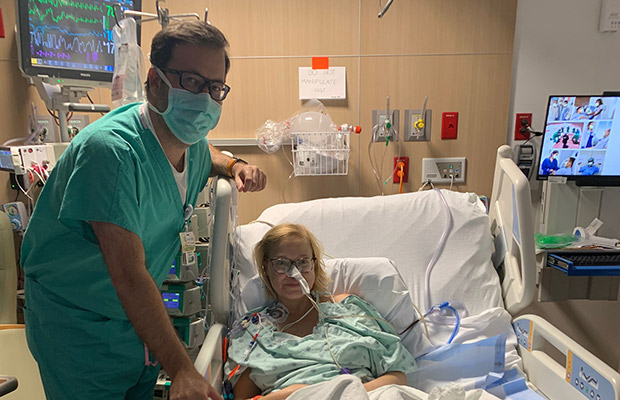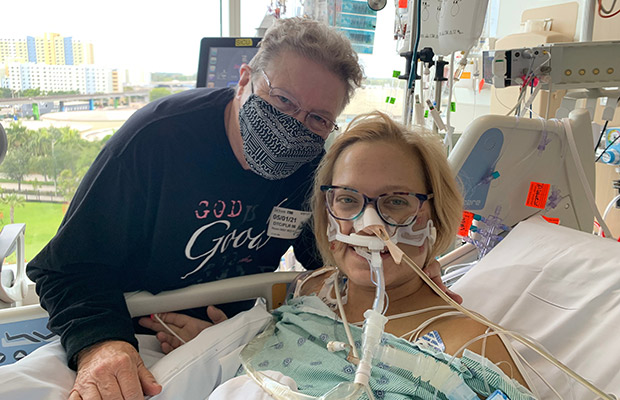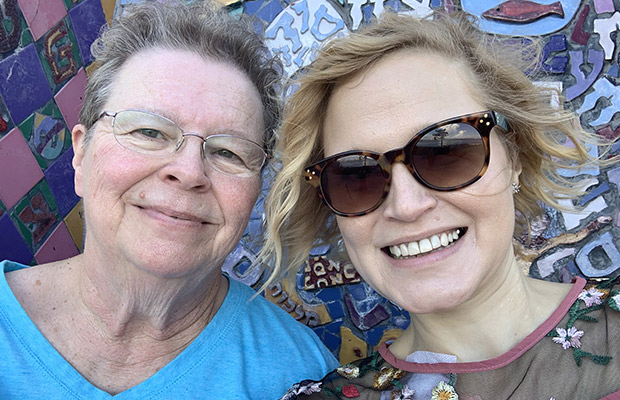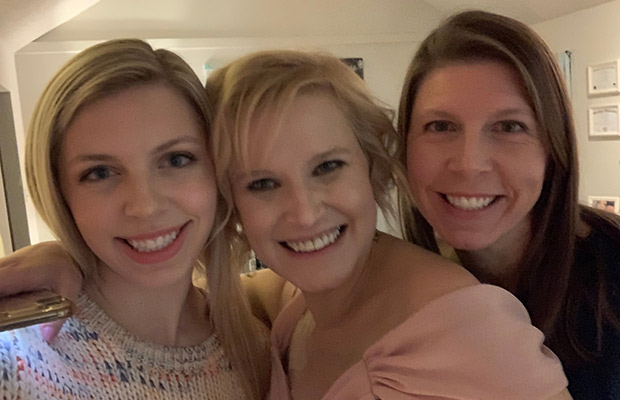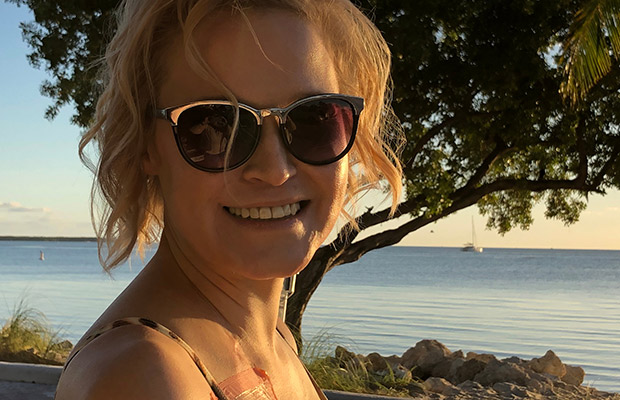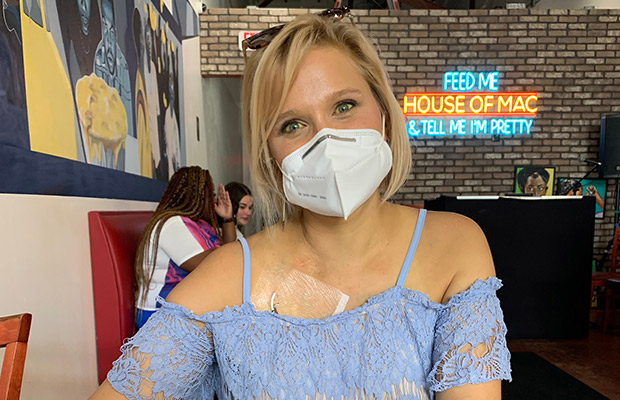 During her junior year of high school in 1997, Stephanie Jira was thriving at being a healthy teenage girl. Like most kids her age, the Arkansas native was wrapped up in college applications and thinking about her future.
Unexpectedly, though, Jira began to have trouble keeping food down after meals. It got so severe, that her family decided to take her to a local emergency department for further evaluation. The news they received that day changed the course of the young girl's life.
Jira was diagnosed with Gastroparesis – a rare disorder that slows or stops the movement of food from the stomach to the small intestine. According to the National Institute of Diabetes and Digestive and Kidney Diseases (NIH), gastroparesis tends to affect more women than men. Nationwide, out of 100,000 people, about 10 men and 40 women have this condition.
"Instead of making life-altering decisions in my final years of high school, I was forced to make life-saving decisions," Jira said. "I had to grow up very fast."
Jira's mother retired early to help care for her, while her father continued to work to support the family. She began seeing a gastroenterologist (GI) who specialized in her diagnosis. Eventually, it was determined that she was suffering from intestinal pseudo-obstruction, a condition where the muscles in the gastrointestinal tract are not able to move food properly.
At the time, there were no immediate treatment options available. At 17, Jira began receiving nutrition through total parenteral nutrition (TPN), feeding or nutrition provided intravenously.
Two years after her initial diagnosis, she was given a stomach pacemaker at a hospital in Tennessee. It helped Jira keep food down, giving her a sense of normalcy. However, the relief was short-lived with the pacemaker failing eight months later. Soon, Jira began to experience additional complications in her colon and small intestine.
Overtime, her liver and pancreas developed significant damage. By 2011, Jira's medical team recommended that she be evaluated for a small bowel transplant in Nebraska.
Jira was listed on the national transplant list in February 2014 and by April of that year; she received the call that a donor was available. She underwent what appeared to be a successful surgery, however, two years later, her graft failed, and her medical team realized that the transplanted organ was doing more harm than good. Jira's transplanted small bowler had to be removed late 2016.
Her health continued to deteriorate and Jira was left without her small intestines, her colon was removed, and she had to return to TPN feeding.
"I was looking at the rest of my life on TPN," Jira said. "But I didn't want to give up. At that moment, I put my faith in God and felt He had a plan for me."
When her medical team began discussing the possibility of a stomach and small bowel transplant, her family took matters into their own hands. Jira's sister Kim, who is a nurse practitioner, began doing her own research to seek a second opinion. She soon found the Miami Transplant Institute (MTI), an affiliation between Jackson Health System and UHealth – University of Miami Health System.
Through her research, she learned about the center's renowned transplant program, which has provided life-saving care for even the most complex medical problems for over 50 years – including a prestigious intestinal transplant program. Jira would meet the new medical team in January 2018.
"Stephanie's case was among the most challenging. Nearly 20 years on TPN was causing her to suffer from all types of complications," said Jennifer Garcia MD, medical director of adult and pediatric intestinal transplant. "She was weak from recurrent infections including one in her heart and she had several clots in the main veins that needed to give her TPN, limiting the time she was able to get this therapy."
After extensive testing, the medical team concluded that Jira would need a multivisceral transplant, which includes en-bloc transplantation of the liver, stomach, pancreas, small and large bowel/colon – a decision taken because her organs were non-functional.
The medical team needed her to be physically stronger so that she could receive the organs when the time came, but eventually was listed again n the national transplant list in April 2018.
F0r two years, Jira traveled from Arkansas to Miami every 90 days. Due to her health declining quickly, she and her mother permanently moved to South Florida in June 2020, at least until a suitable donor became available.
"Given that her intestine had been removed several years earlier, the space in her belly had contracted, limiting the size of the organ we could accept for her,"said Dr. Garcia. "We had to balance giving her much-needed nutrition to assure a more appropriate weight while keeping her liver from failing from too much TPN. All in all, we knew she would need a child or adolescent donor which is hardly ever available for adults."
In an unprecedented turn of events, Jira contracted COVID-19 last November. She spent two months in the ICU on a ventilator. Her family and the medical team were prepared for the worse.
The virus severely damaged Jira's lungs but miraculously, she pulled through. Eventually, she was reactivated on the national transplant list and on April 30 – Donor Remembrance Day – Jira received the call that a match was found.
"I am so appreciative to the donor family," said Jira. "It must be the hardest decision for a parent, so I am doing everything I can to be strong and show my gratitude."
Her successful multivisceral transplant surgery was led by Rodrigo Vianna, MD, PhD, MTI's director, and chief of liver, intestinal, and multivisceral transplant; Akin Tekin, MD, transplant surgeon; and a multidisciplinary team at Jackson Memorial Hospital.
According to data released by the Organ Procurement and Transplantation Network/United Network for Organ Sharing (OPTN/UNOS), Jira was the center's 500th intestinal transplant.
Now 41, she is making progress and healing more each day. She is off TPN for the first time in more than 20 years, and her body has adapted to her new organs.
"We knew this is exactly where we were supposed to be when we met my medical team," recalled Jira. "Had I been at a different hospital, I wouldn't have made it."
She will remain in Miami as she continues to recuperate and gain more strength, but looks forward to being reunited with her family and her dogs back home in Arkansas.
"I also look forward to returning to school to continue my studies in nonprofit studies and social justice," said Jira. "I can now think about the future and go back to making life-altering decisions."